2008 Home Tour Photos

The exterior photos of the homes are below. Check back at a later date to see interior photos. Click on the photos below to enlarge them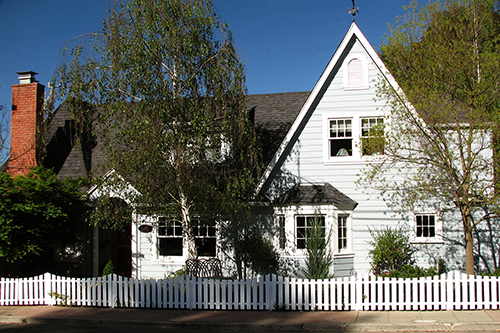 This home was constructed at 1001 Arlington Way in 1933. There are Cape Cod revival features to the home though the front-facing, steeply-pitched gable and the rounded doorway are English Cottage features. The owners are Lucy and Roland Williams.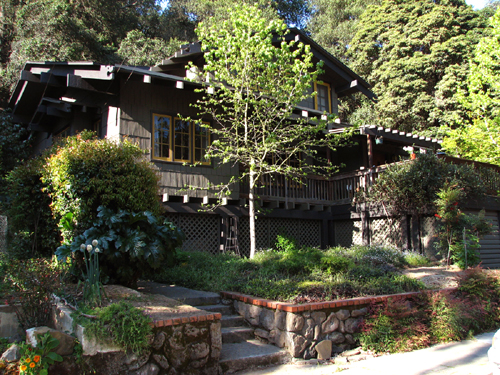 The Arts and Crafts movement which began in the 1880's and continued into the 1920's was the inspiration for the design of this home. It was built in 1922. The owners are Alison Steiner and Jan-Pieter Baaten.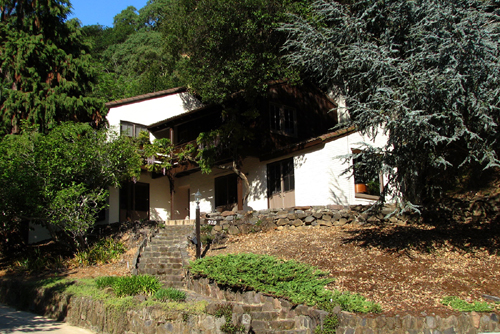 Architect John Hudson Thomas, whose office was in Berkeley, designed this house in 1937. Conversant in several different styles which can be seen in the interior of the house, he chose a mission revival exterior of white stucco and red clay roof tile. Today's owners of this West Green Street home are Joe H. Felice and Karen M. Louis.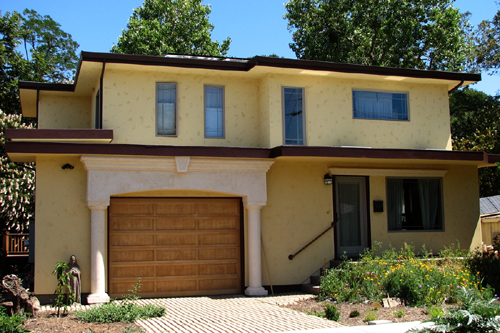 Here we have an "historic house of the future" at 627 Teresa Street. This is a newly built "green" home which was GreenPoint Rated by the non-profit organization Build It Green whose mission is "to promote healthy, energy and resource efficient buildings in California." This was a "bonus home" on the historic home tour and is owned by Metz & Blackline Construction.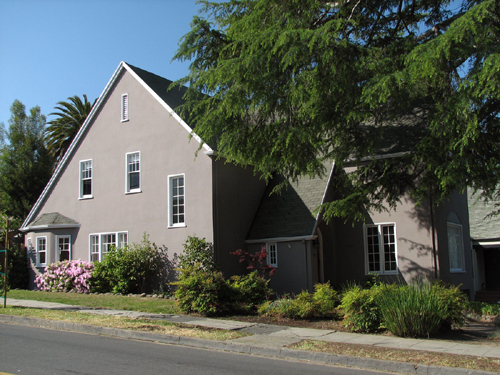 Research is underway to determine if this house at 1802 Pine Street was designed by noted architect Walter W. Dixon. The house contains many elements of a Storybook Style home -- a fanciful and picturesque school of design related to the English Cottage and Tudor Revival Styles. All were popular in the 1920's. This particular home was constructed in 1928. The present-day owners are Alan and Katherine Hern.

Please check back again to see the interior photos of these homes -- and the other photographs taken on the day of the Tour.
The cost of the Tour was underwritten by our community-minded sponsors; please mention them when possible. These are the PLATINUM sponsors:
These are the GOLD sponsors:

And these are our SILVER sponsors:

And these are our Bronze sponsors:
The above pictures are provided by photographer Carter Wilson. Contact John Curtis by email if you have corrections or additional information for the captions underneath the above photos.