Home Tour Sponsors
Our sponsors make it possible for the Society to bring you the Home Tour -- and we ask that you in turn support our sponsors. Please scroll down to learn more about these community-minded businesses. Our two PLATINUM sponsors are listed first: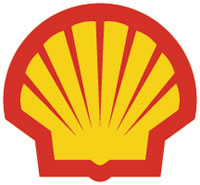 The Shell Martinez Refinery processes over 160,000 barrels of crude oil per day into high value products such as the gasoline which we need to fuel our automobiles. Most of the crude is delivered by pipeline from oil fields in the San Joaquin Valley. Approximately 800 people work at the Refinery. In addition to being the town's largest employer, the Refinery seeks to be a good neighbor, to support the community that it serves, and strives to minimize its impact on the environment. The Shell Public Affairs Department at (925) 313-3288 stands ready to answer any of your questions. Or please visit the Refinery's website or Facebook page or Martinez blog.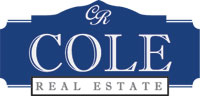 Cole Real Estate is a proud supporter of the Martinez Historical Society and its Martinez Home Tour. Amber Cole and her 9 real estate agents also stand ready to help you -- whether you wish to list and sell your house -- or whether you are looking for that perfect new home to move into. Visit their conveniently located office at 3237 Alhambra Avenue #2 in Martinez. For the exact location of the office, click on this map. You can also telephone Amber and her staff at (925) 228-4411. And you can also visit the Cole Real Estate website.

And these are the GOLD sponsors: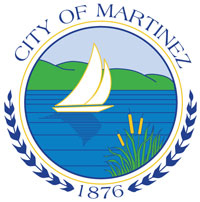 The Martinez Historical Society thanks the City of Martinez which provided a grant to assist the Society put on this year's Historic Home Tour. The grant was made through the City's community groups funding program which provides limited funding to non-profit organizations which are providing important services to the citizens of our town. A joint objective of both the City and the Martinez Historical Society is the restoration of the Old Train Station. The Martinez Historical Society has been setting aside the funds raised by the Martinez Home Tours to assist in this process, and hopes to create a new Museum in the historic Station.
And these are the SILVER sponsors:



Republic Services
(formerly Allied Waste Services)
If you live in Contra Costa County, Republic Services is probably your "garbage company". The company's website can be consulted for a comprehensive description of the services which Republic provides. It is primarily known for its high quality solid waste collection service. And Republic Services also protects our environment by picking up our recyclables so these materials can be reused instead of added to our landfills. In addition, Allied Waste also picks up our yard waste. You can also consult Republic's website and click on "Hazardous Waste" to determine the locations where you can safely drop off hazardous waste (batteries, CFL bulbs, paint, motor oil etc.) or electronic waste & appliances or pharmaceuticals and needles. In summary, Republic conducts its extensive operations in a safe, ethical and environmentally conscious manner and dedicates its resources to improving the quality of life for residents within the communities it serves.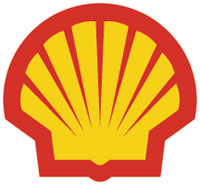 Shell Martinez Chemical Company
The Shell Martinez Chemical Company is a wholly owned subsidiary of the Shell Group. It is located at 10 Mococo Road in Martinez, northwest of the intersection of Highway 680 and Marina Vista Avenue. The Plant manufactures several industrial chemicals that support the high living standards of advanced societies. The Plant's chemicals are used by other industrial facilities to manufacture such useful items as detergents and plastics. The plant provides employment to almost 100 people. Plant Manager Nicola Maher and her staff are committed to making Martinez a better place to live and work. They are steadfast supporters of the Martinez Historical Society and its Historic Home Tour. If you have questions about the Catalyst Plant, please telephone (925) 313-8600 or visit the Shell Martinez Chemical Company's website.
Hagin's Automotive is a full-service auto repair facility which is qualified to repair and service all domestic and imported cars, trucks and SUVs -- using parts that are equal to or exceed the standards of those parts originally used by the manufacturers. Hagin's Automotive employs highly qualified & skilled ASE Certified Service Technicians and will back up their workmanship with a 24 month or 24,000 mile warranty. Should the unforeseen happen and your car develops problems, Hagin's will make it right. Hagin's is a Dealer Alternative with local roots in the community and a history of car repair experience dating back 50 years. Hagin's is located at 3725 Alhambra Avenue as indicated in this map. Check Hagin's website for more information including car care tips and a complete list of services that it provides to vehicle owners. Hagin's supports the Martinez Historical Society and its historic home tour so please consider utilizing Hagin's services for your vehicle repair needs.



Shell Western States Federal Credit Union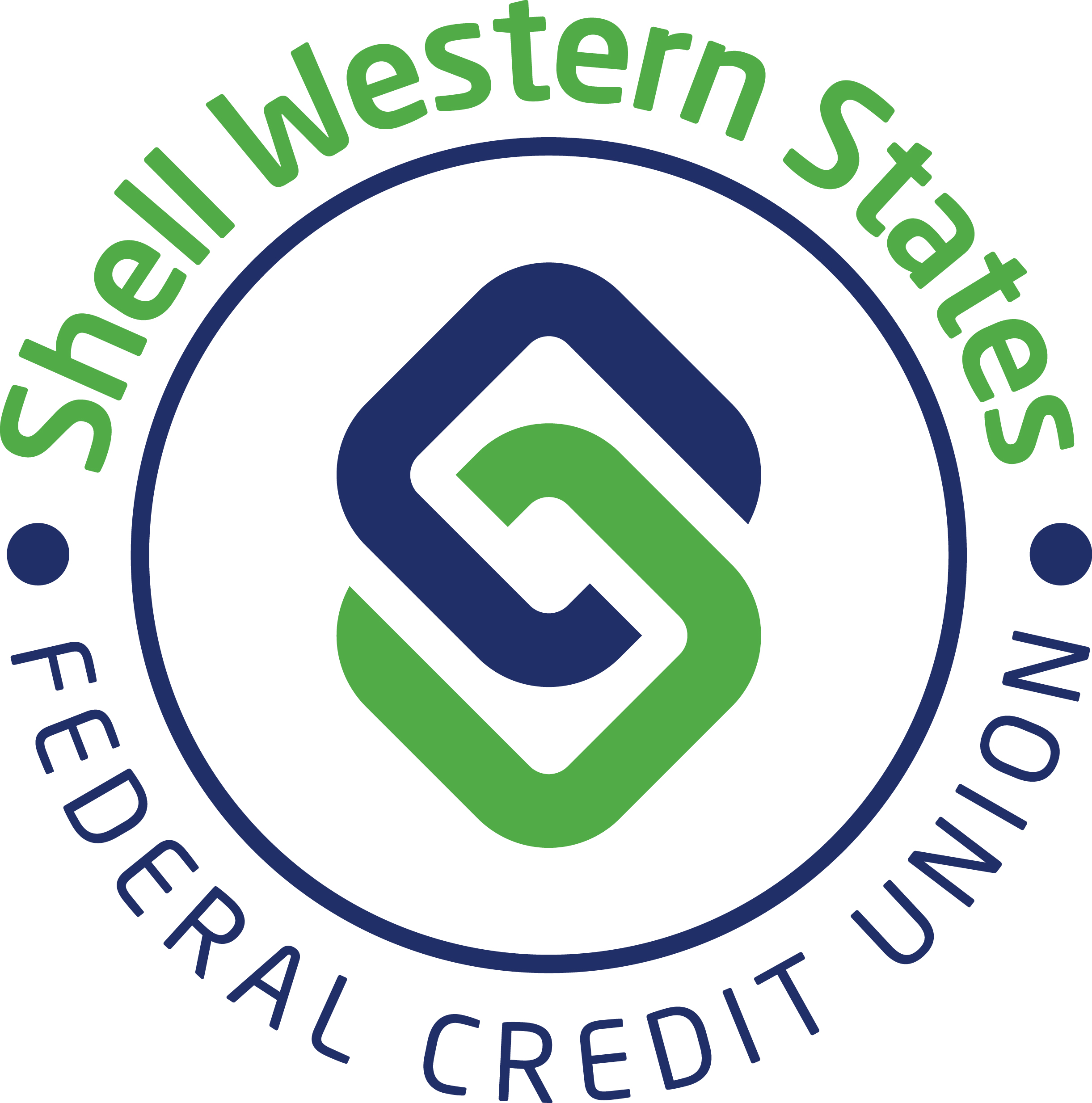 Now Serving the Entire Community
The Shell Credit Union now serves everyone who lives, works or worships in Martinez or Pacheco. Though the Credit Union was chartered in 1947 to serve the employees of Shell Oil Company, it has since acquired a community charter which enables it to serve everyone in our community. The Credit Union is ready to offer you an array of financial services including checking & savings accounts, vehicle loans, credit cards and IRA accounts. Credit unions are not-for-profit financial cooperatives so instead of paying dividends to stockholders, they return their earnings to their members (customers) in the form of higher interest rates on deposits, lower fees, and lower loan rates. Please visit the Credit Union's website. And then drop into their office at 1700 Pacheco Blvd in Martinez -- across the street from the Shell Clubhouse. See map.

At Les Schwab, every purchase of car, SUV or light truck tires comes with a tire warranty including free services that give you more for your money. Our world-class warranty, among the industry's best, is good at any of our 450+ Les Schwab Tire Centers.  Every tire sale is backed by this warranty which includes free inspections, free flat repairs, free rotations and re-balancing, and other services worth hundreds of dollars. It's part of doing the right thing for our customers, since we opened our first store in 1952.
Whether you're looking for the right tires and wheels package or think there's something wrong with your shocks, we can help. Check our website for the services we can provide to you.  Stop by or call ahead for an appointment for trustworthy service that gets you in and out quickly.  Our telephone number is 370-6382.  We are conveniently located at 3800 Alhambra Avenue as indicated on our map.



Community Focus is an independent community newspaper, distributed to more than 50,000 homes and businesses in Pleasant Hill, Martinez, Walnut Creek, Concord, Lafayette and Pacheco. The LARGEST circulation of any local paper!   Community Focus Newspaper covers: City News, Seniors, Local Sports, Chamber News, Education, Community Events, Community Calendar, Real Estate, Food and Gardening, Book and Restaurant Reviews.
The Focus website is a community hub featuring a digital edition of each issue with links to advertisers' websites, a business service directory, a free interactive community calendar and links to social media where articles and events can be shared with friends. Contact us at: 925-335-6397 or info@ourcommunityfocus.com. To place an advertisement, call Reba Bower at 925-348-1724.


Organic Mulch, Soil and Compost
Ecomulch offers you the following products:

| - | |
| --- | --- |
| - | Wood chips / bark |
| - | Topsoil / compost |
| - | Erosion control products |
| - | Sheet mulch |
| - | Urban lumber, slabs and beams |

Ecomulch, a family-owned company, will enable you to feel good knowing that you're ordering products from a company that re-purposes locally collected urban trees that would otherwise end up in the landfill. This method helps keep our Earth clean and landfills a little less full. The trees that Ecomulch recycles are those that our parent company, Hamilton Tree Service Inc., generates as it does its work. The conversion and re-use of this green tree waste has enabled Ecomulch to create products that are environmentally preferable and ecologically friendly. And both the raw materials that we use and their processing occur right here in the San Francisco bay area (including Martinez). For more information, please visit the website. Ecomulch also has a Facebook page. You can also telephone (925) 228-1673 or email the company at myecomulch@gmail.com.



At Web4Homes, we have a strong track record of success. Our attention to detail and broad skill set make a big difference in getting you the best value as a Seller or Buyer. We care about you and it shows. Our emphasis on staging, photography, virtual tours, and community in the marketing of your home pays off for you. We sell homes quickly and for top dollar. Sellers appreciate our Free Staging. We know this community and its people. For Buyers our understanding of community, neighborhoods, and schools, along with our construction experience empower you to make the best choice. Knowledge is power, and we have it for you. No project is too big or too small; all of our clients are equally important to us. Our recent projects range from $100,000 condominiums, to $8 million estates, to 20,000 sf commercial buildings. For more information, please visit our website. We also have a Facebook page. You can also telephone (925) 279-1190 (office) or (925) 285-7526 or email us at KevinMurrayCan@gmail.com.

These are our BRONZE sponsors:



John L. Fuller, Financial Advisor

As an Edward Jones financial advisor, I believe it's important to invest my time to understand what you're working toward before you invest your money. It's also important to understand the level of risk you're comfortable accepting when investing so we can balance it with the steps necessary to reach your long-term goals. Whether you're planning for retirement, saving for college for children or grandchildren, or just trying to protect the financial future of the ones you care for the most, we can work together to develop specific strategies to help you achieve your goals. We can also monitor your progress to help make sure you stay on track or determine if any adjustments need to be made. In addition, we welcome the opportunity to work with your attorney, accountant and other trusted professionals to deliver a comprehensive strategy that leverages everyone's expertise. To learn more about us, please visit our website, send us an email or call us at (925) 370-0184.



Schroder Insurance Services is proud to serve the insurance needs of Walnut Creek, Martinez, the East Bay, and all of California. Our company was founded in 1933 by John T 'Ted' Schroder. It is a third generation family-owned insurance agency that prides itself on offering competitive rates and personalized service. Let us help you find the right auto, home, life and commercial insurance to meet your personal needs. Please visit our website or telephone us now at 925-934-6789 for a quick, competitive quote! Or drop into our office in Walnut Creek. Click here for a map. We look forward to helping you finding the insurance you need at a price you can afford.

A union of 750,000 members, the IBEW is the largest organization of electrical workers in North America. Our members work in nearly every part of the economy: construction, utilities, telecommunications, broadcasting, manufacturing, railroad and government. Formed in 1891, we have earned our reputation as the oldest, largest and most professional electrical union in the world. We are on the job at construction sites, power plants, factories, offices, shipyards, TV studios and rail yards. By securing good wages, solid benefits and safer job sites, our union helps build a better road to the middle class for all working families. Please visit our local website for more information. You can also call our local office at 925-228-2302.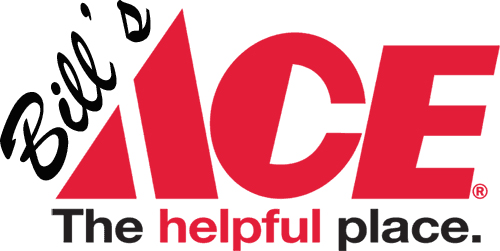 And a big thank you to Bill's Ace Hardware in Martinez who donated the bottled water for the Home Tour.

Future Sponsors

If your organization would like to become a sponsor of the Martinez Home Tour, please refer to our
Table of Sponsorship Benefits.
We now offer the convenience of online sponsorship purchases. Just click the button below:
Contact John Curtis by email if you have corrections or additional information for this page.